ABOUT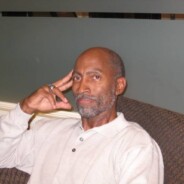 Felix Derwyn Cook was born on March 7, 1951 in Brooklyn, New York to Felix and Opal Cook. He accepted Christ at an early age and received Christian training at Trinity Gardens First Baptist Church. He grew up in Houston's Fifth Ward and attended public schools in the Houston Independent School District. During his high school years at Phillis Wheatley, vast accomplishments were noted. He was a part of the National Honor Society, Phillis Wheatley Wildcat football and tennis teams, and upon graduation received the HISD Outstanding Graduate Award.
During the summer months between college and employment, Felix was selected to participate in the Minority Manpower Resource Project as an intern at Shell Oil Company. This groundbreaking opportunitywas his introduction to the corporate world. Felix graduated from Texas A&IUniversity in Kingsville, Texas, receiving a BBA in Managment in 1973. While at the university, he joined several organizations and displayed his natural leadership abilities.
Hired by Southwestern Bell in 1974, Felix retired in 2001 after 27 years of unprecedented service. He always felt that one of his greatest accomplishments while at Bell was becoming the Systems Administrator for the establishment of the E-911 database because of its potential to save lives. His commitment to excellence, philanthropic endeavors,and relationship building were instrumental to his success.
Felix was a true and devoted servant leader. Along with being a part of many organizations including the Houston Jaycees, Pioneers, Habitat for Humanity, and Junior Achievement he was a tutor, mentor, and coach. He served as president of the NETWORK, Houston Chapter and president of the Bread of Life, Inc., where he was actively involved in feeding and assisting the homeless community.
Although each of these accomplishments are memorable, it was Felix's love and reverence for God that led him to become adependable, committed, passionate man of wisdom.
As aresult of his life of giving and community service, YourAOK organization will honor each year on his birthday with a Day of Service. March 2012 will mark the beginning of an annual day of service in celebration and inhonor of Felix D. Cook who lived his life constantly thinking of and activelydoing for others.
He exercised small acts of kindness that left a lasting impression on all those thathe unselfishly helped and he expected nothing in return. Most importantly, hebelieved in quiet and consistent service to his fellow man.
In an effort to honor and to continue on with his legacy, life and influence onothers, we invite you to participate in a Day of Service to be held on March 7, 2012, by participating and demonstrating Your Act of Kindness in the community.